Do you have your own business? Do you know how much of an impact the photography you use to represent yourself and your businesses make? Here is a quick rundown on my top 3 tips!
1. 60% of consumers are more likely to consider or contact a business that has an image show up in local search results.
How many times have you been in the market for a new hair stylist, dentist, chiropractor, doctor, lawyer, restaurant and etc, tried to see what the person or space looked like only to find nothing at all or really low quality images? People need to put a face to your buisness, especially when you are in the buisness of working directly with clients. This will help put your clients at ease and feel more comfortable picking up the phone knowing who is on the other line and making that appointment or heading to your store. In order to run a profitable buisness you need customers and images will drive your marketing in all facets. (Source of information MDG)
2. Establish your brand identity and stick to it in all areas, including photography.
Every business should have cohesive brand and marketing scheme style and this also includes the photography. If you are a lawyer representing important clients, perhaps a more corporate and conservative look is what you are after. If you are a wedding planner, a more lifestyle session with light and airy photography might be the best look. Whatever you decide on stick with it and make sure to have the right photography. Photography for businesses is not only a head shot but also images of you in your retail space, your products, and details and lifestyle images of you and your team, engaged in doing work. These images can then be used for email marketing, facebook, instagram, websites, brochures, etc.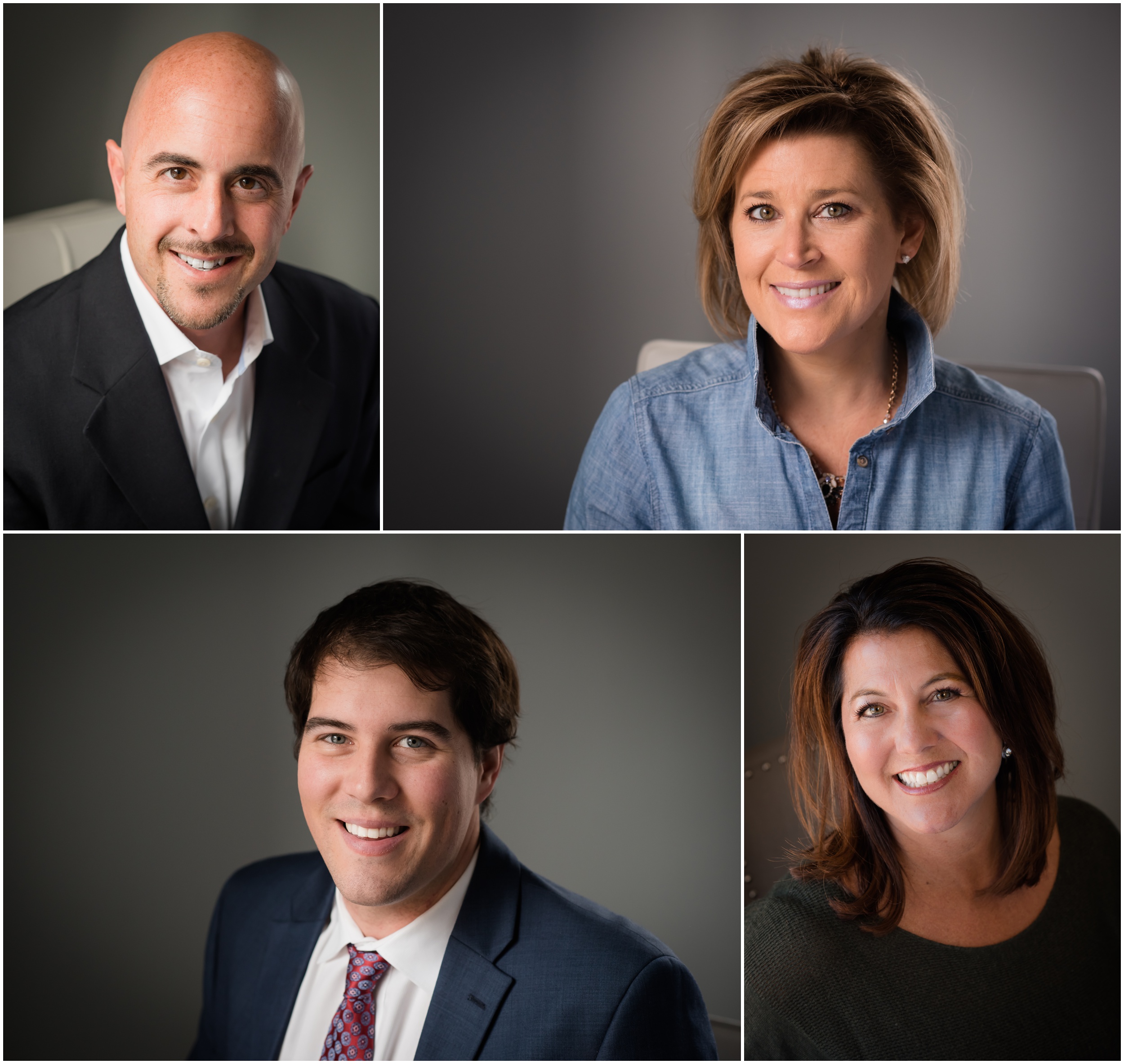 3. Go beyond the head shot and avoid using stock images.
In order to really connect with your audience and clients, go beyond just head shots for your buisness and include images of you working and details to fit your brand identity. Stock images will always be lacking since they don't include you, your staff, or your space. Stock images also have a certain quality to them that scream "I AM A STOCK IMAGE" and quality stock images can cost more then having custom work done at times.
A dental office with smiling friendly faces and a comfortable looking space
Click for Hope Branding session, the owner sells t-shirts, jewelry, and other handmade goods to go along with her charitable photo sessions