Over the past year, I have been diving into the world of real estate photography. I have been blessed to work with some wonderful agents from Keller Williams, Associates Realty, Realty Executives Legacy, TW Chicago, Berkshire Hathaway, and D'Aprile. Here are a few tips to get your home photo ready. Staging is great for real estate photos, but if you are still living in the home, you can stage it with items you might already have around the house.
Remove the cars from the driveway
Have the grass freshly cut and hedges trimmed and freshly weeded
Make sure planter boxes either have flowers or remove them
Turn off all the ceiling fans
Open up all the window blinds and curtains so we can let the beautiful natural light in
Clear any personal photos, and everyday objects like remotes, phones, and tissues
Turn on any lights that are in the room and make sure none are burnt out, Also be sure they are the same color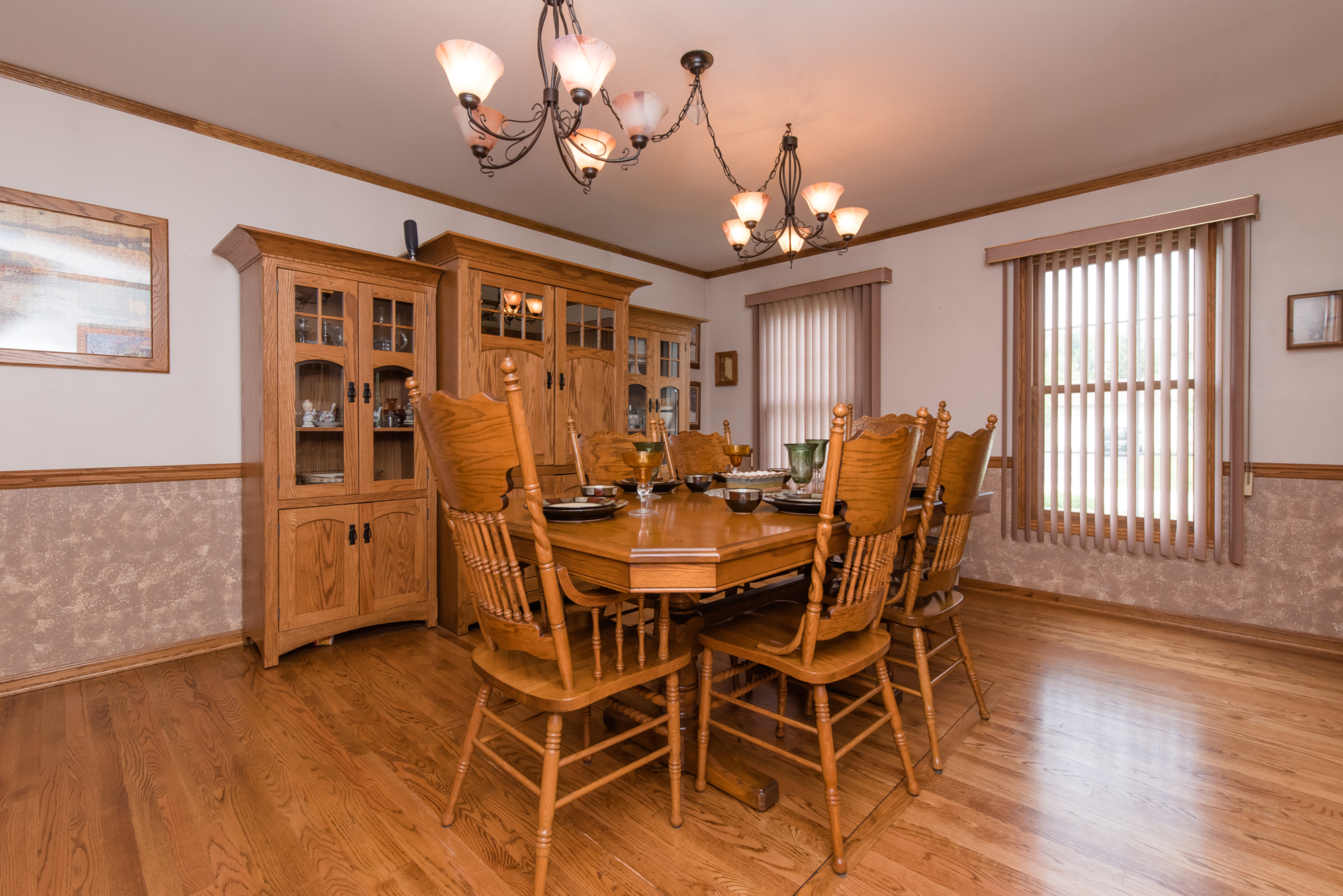 Make sure all the floors, especially hardwood are cleaned and carpet is freshly vacuumed
Set the table and have a centerpiece, fresh flowers are always a great choice for this
Have all chairs even and pushed in neatly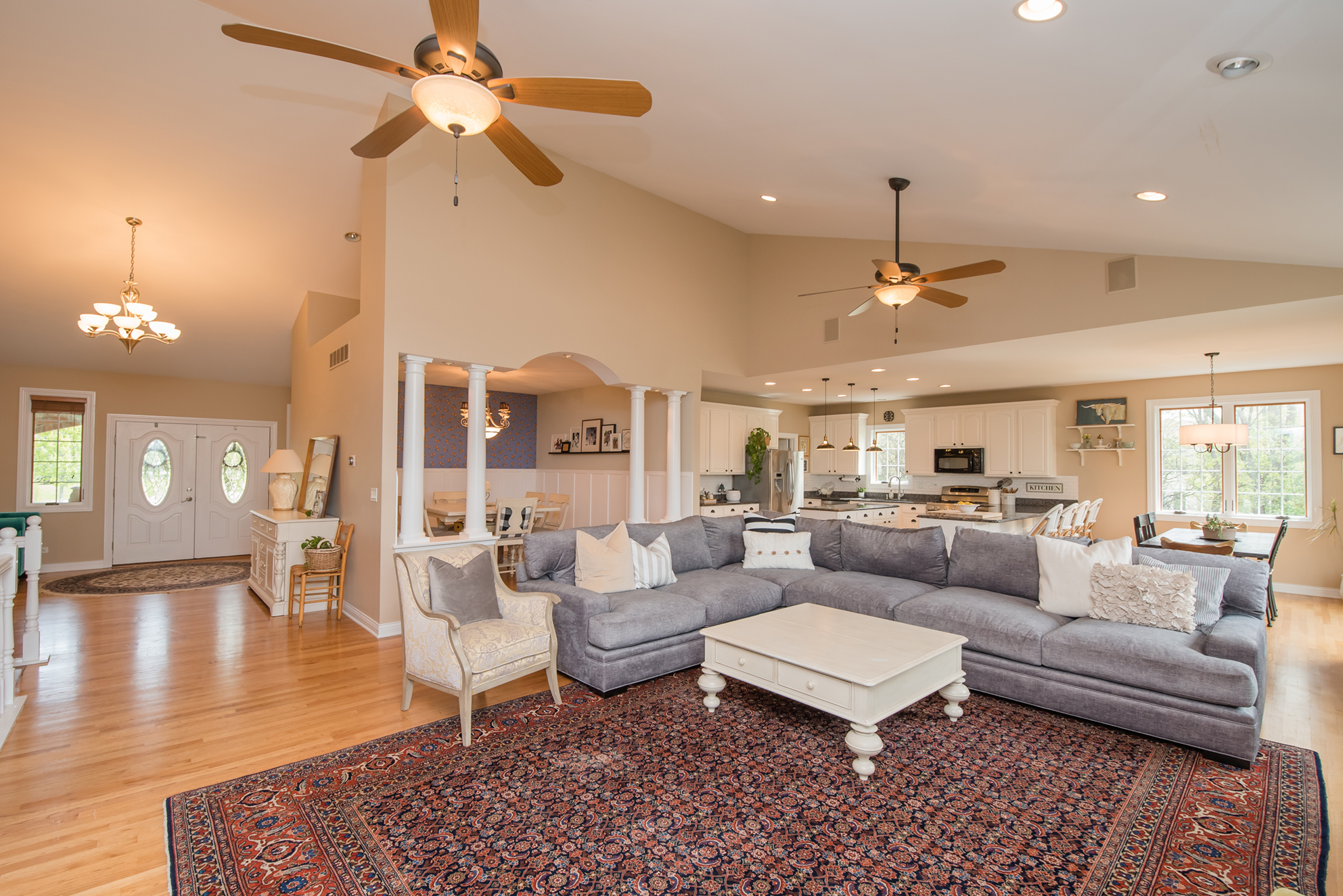 If you have an open floor plan be sure to have all the rooms tidy since we will want to photograph the whole space showcasing how open it is
Make sure you have all the lights on in all the different rooms
Don't forget to clear any clutter from all the rooms
Clean off countertops
Remove any food from sitting on the counters
Remove any magnets on the fridge
Make sure there are no dishes in the sink
Plants can help add a pop of color
Remove appliances from the counter
Make sure the area is not bare and decorate with some accessories
Make sure the computer screen is off
Eliminate any unnecessary cords and hide them
Make sure there is no personal clutter or papers showing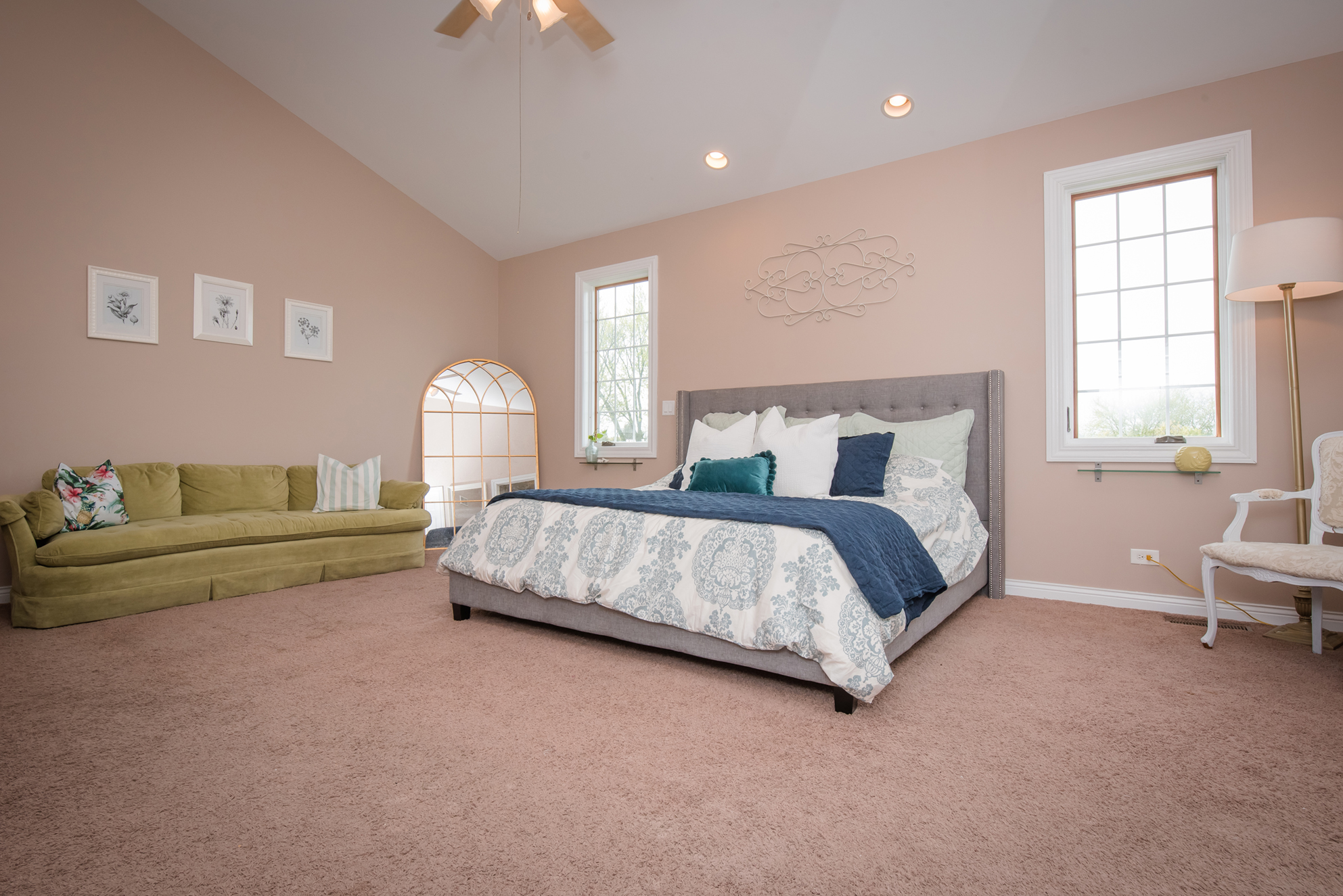 Make the bed and use those throw pillows
Remove any personal items or photos
Make sure you don't see anything stored under the bed
Clear the nightstands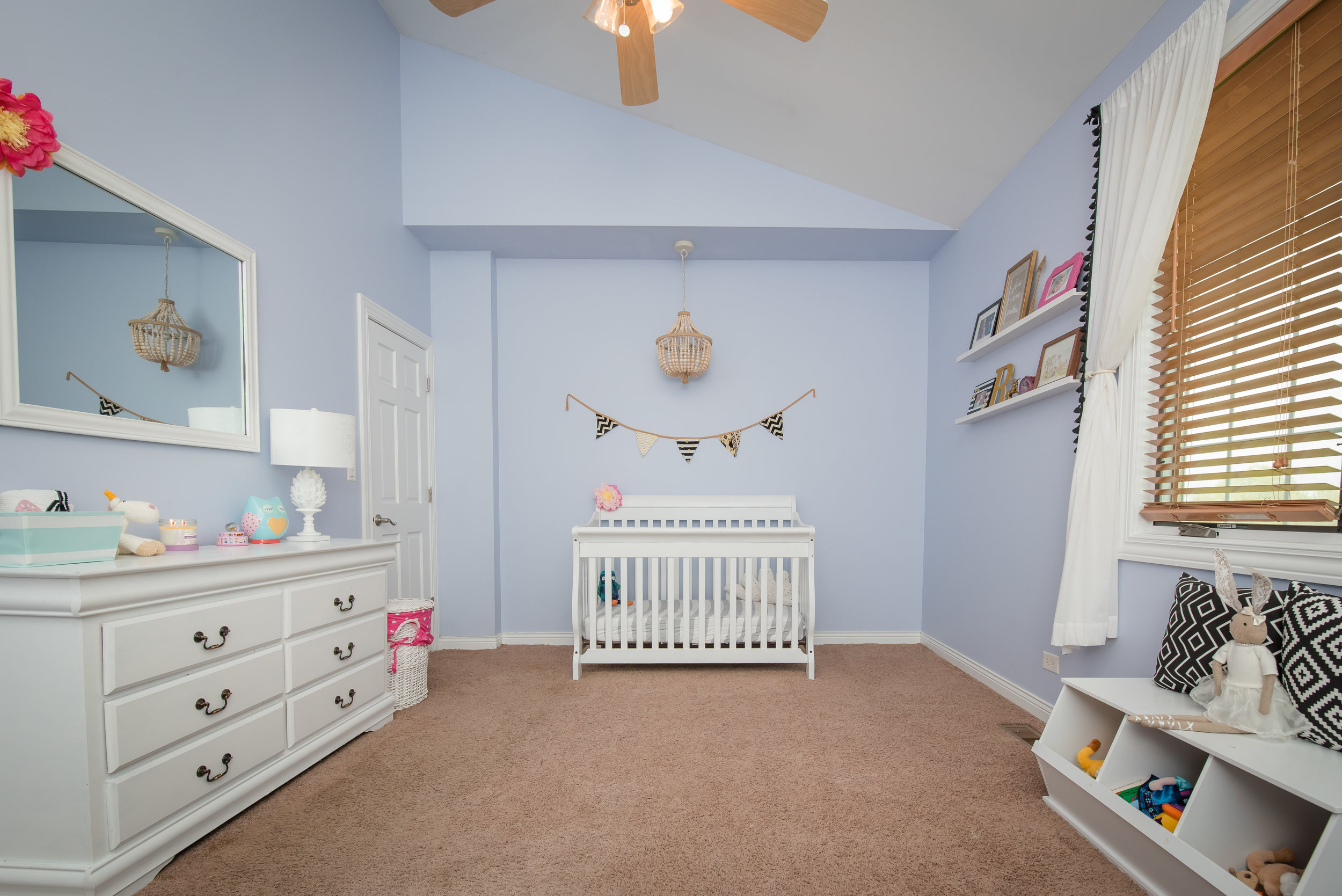 Remove the Diaper Genie and trash cans from the room
Clear the diaper changing area to remove clutter
Make crib, just like you would a bed
Remove any stick on wall decals
Clear out all the toys that are on the ground and put away the foam play matts
We all love our pets but sometimes buyers will be turned off if they see that the current owner has a dog or a cat
Remove all water bowls, liter boxes, animal beds, toys, etc.
Make sure to have air fresheners in home to help combat any pet smells for showings
Please contact me to photograph your real estate listings if you are in the north west suburbs of Algonquin, Barrington Hills, Barrington, Bull Valley, Cary, Carpentersville, Dundee Township, Elgin, Fox Lake, Fox River Grove, Gilberts, Greenwood, Hebron, Holiday Hills, Hoffman Estates, Huntley, Island Lake, Johnsburg, Lake in the Hills, Lakemoor, Lakewood, McCullom Lake, Oakwood Hills, Port Barrington, Prairie Grove, Richmond, Ringwood, Sleepy Hollow, Spring Grove, South Elgin, Trout Valley, Union, West Dundee, and Wonder Lake. When you have your properties professionally photographed they will show more and sell faster and for a higher price. That is a win-win for you and your clients!